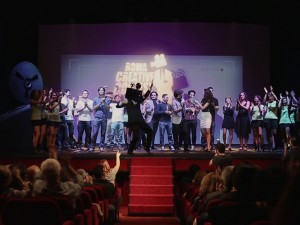 The Art Direction of Roma Creative Contest is honored to announce that the Jury of the fourth edition will be chaired by the director Giuseppe Tornatore.
Fresh from the international success of The Best Offer, the director (Oscar-winner in 1990 with Nuovo Cinema Paradiso) is preparing to return to the set with The Corrispondence.
Tornatore will choose the winners and will be present during the event in September, one more reason to submit your short films at Roma Creative Contest 2014!
READ THE REGULATION AND REGISTER YOUR SHORT FILM !
http://romacreativecontest.com/en/announcement-2014
SECTIONS
The Festival Direction proposes two competitive sections this year::
IMAGES HUNTERS
This category is only for Italian fiction short movies, realized after 1st January 2012
Max: 20 min
ANIMATION SHORT MOVIE ( international )
This International category is for 3D, 2D and stop motion films,realized after 1st January 2012
Max: 15 min