In this article I show you some processes around the creation of cartoon character.
First of all I started this concept with drawings to study the shapes of this mushroom's character.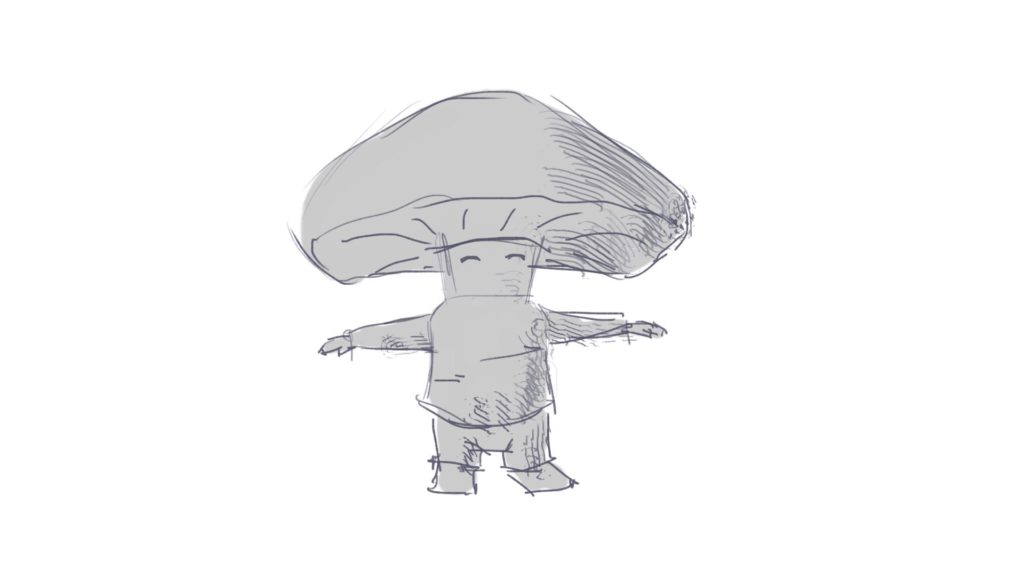 After this step of drawings I started with 3d using Maya. The best method that I used is to put some imageplane as reference and then start to build a low-poly model to define the main shapes , and step by step adding details to it.
When I start to be happy with the lowpoly , I started to build the UV's dividing the character in few parts:
head
face
shirt
pants
hands
feet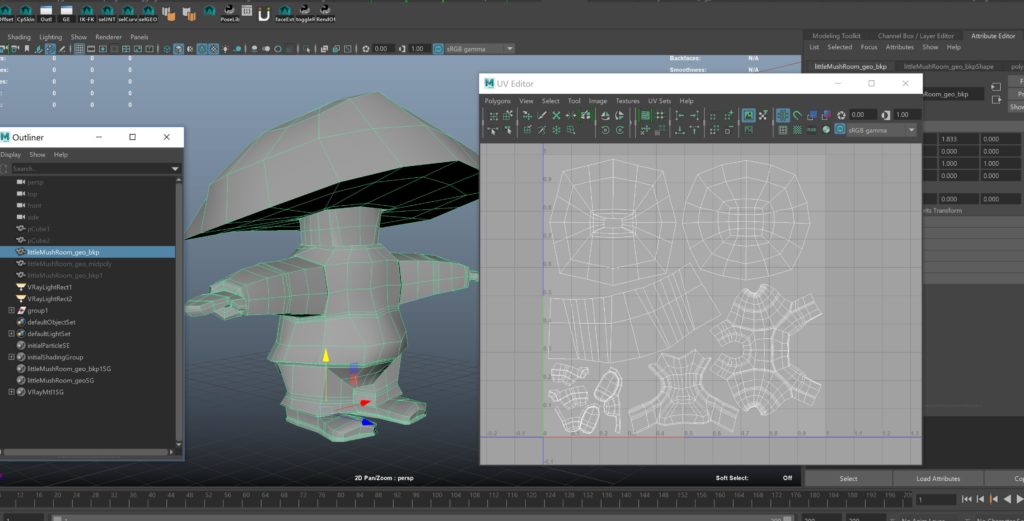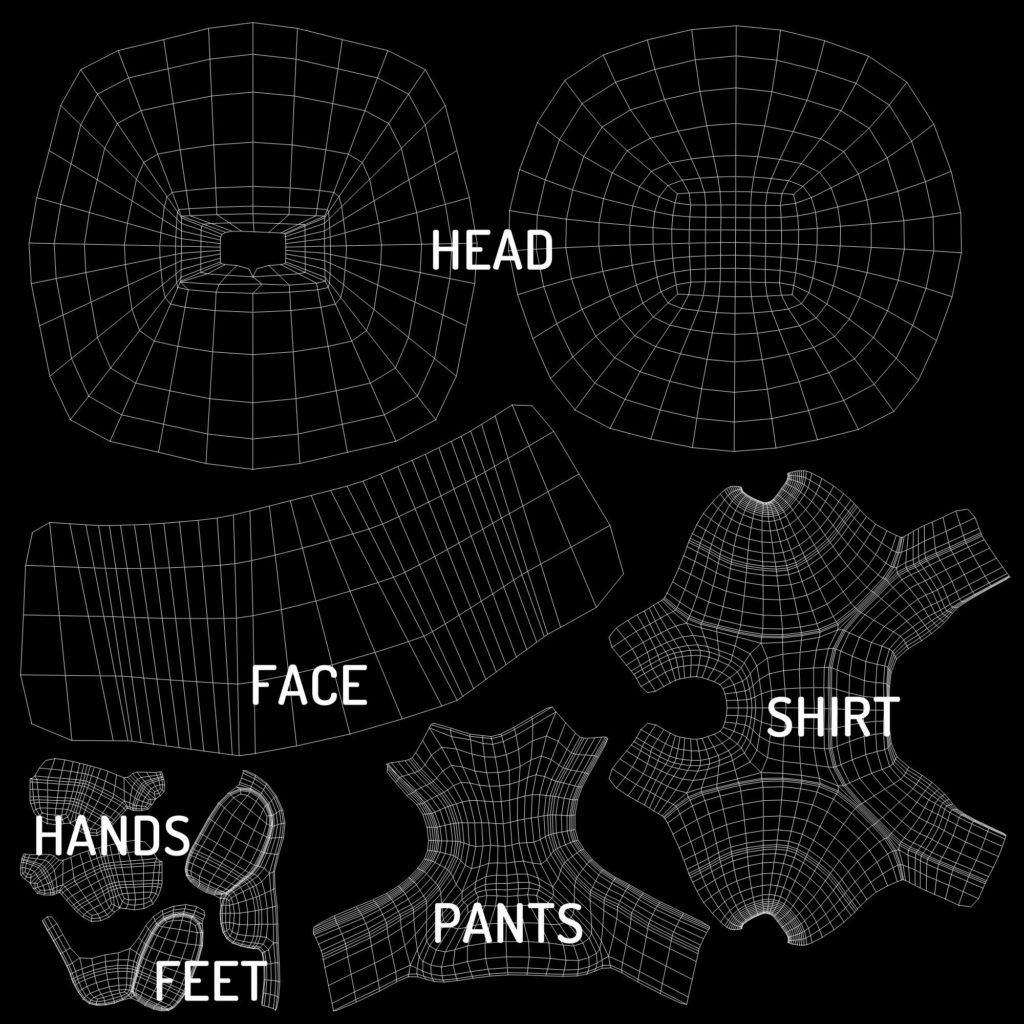 After I finished to made the UV's I exported the lowpoly model as fbx to Mudbox (or other scuplting software) to produce an highpoly detailed mesh. In this step it is important to have a proper Uv mapping , in this way I can make model details with a mesh with millions of polygons and then extracts the normal maps to the lowpoly version, reducing drastically the polygons amount without compromising the aesthetic apparence of my character.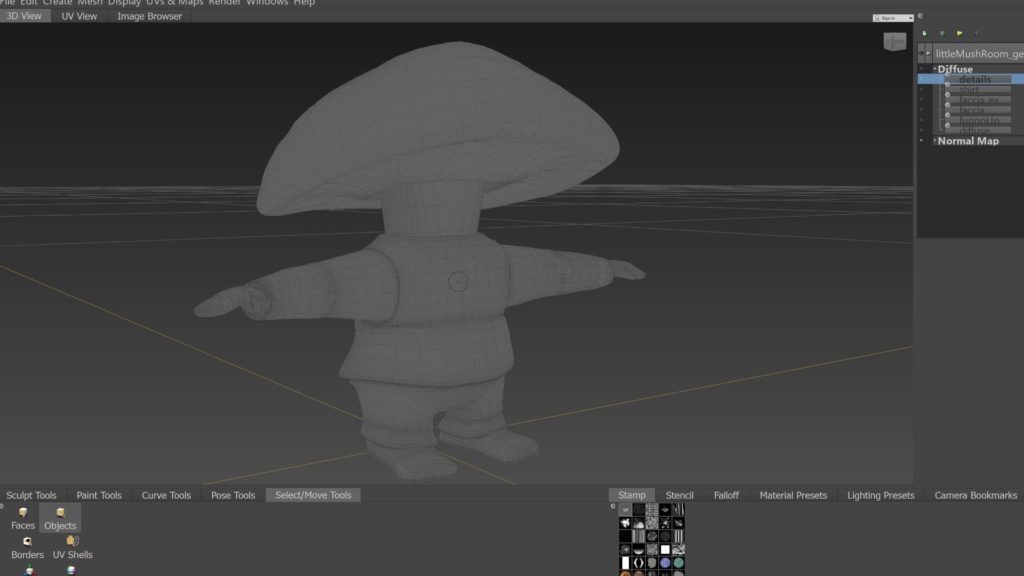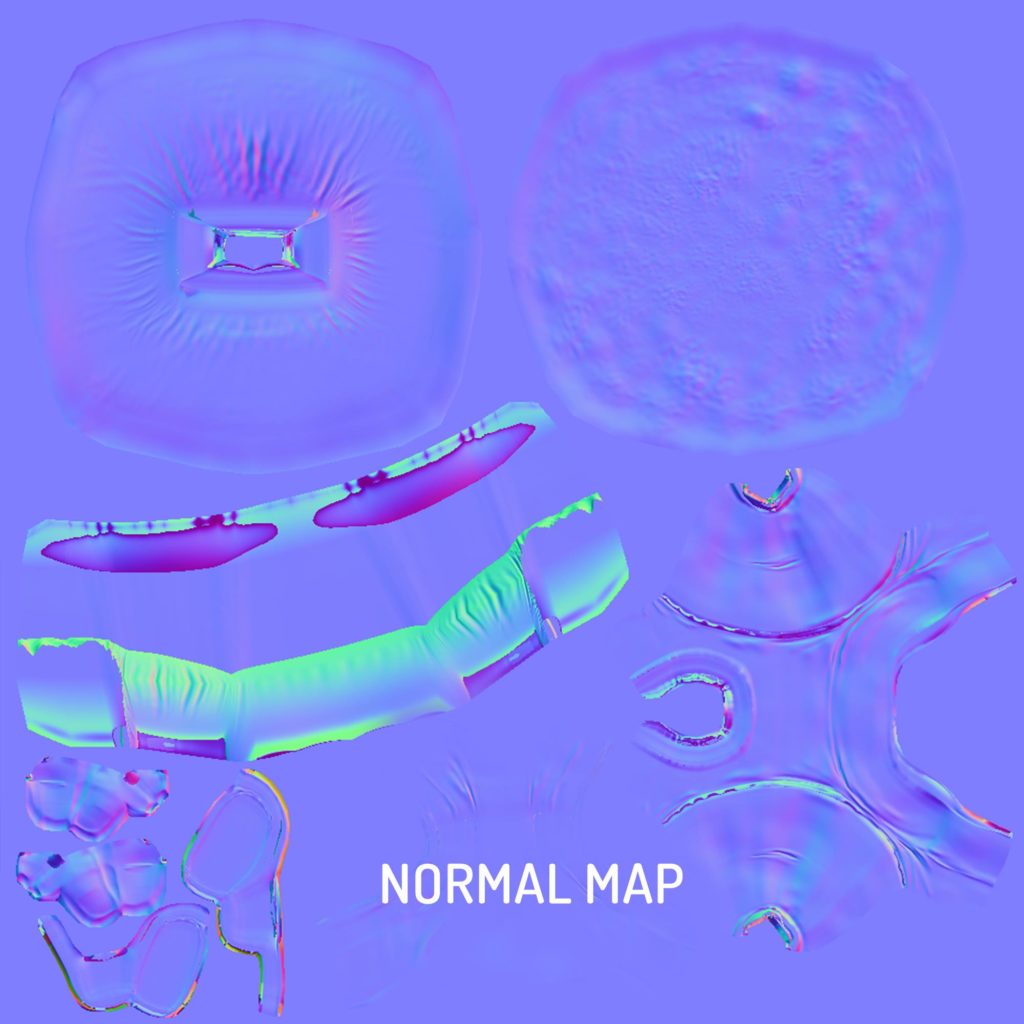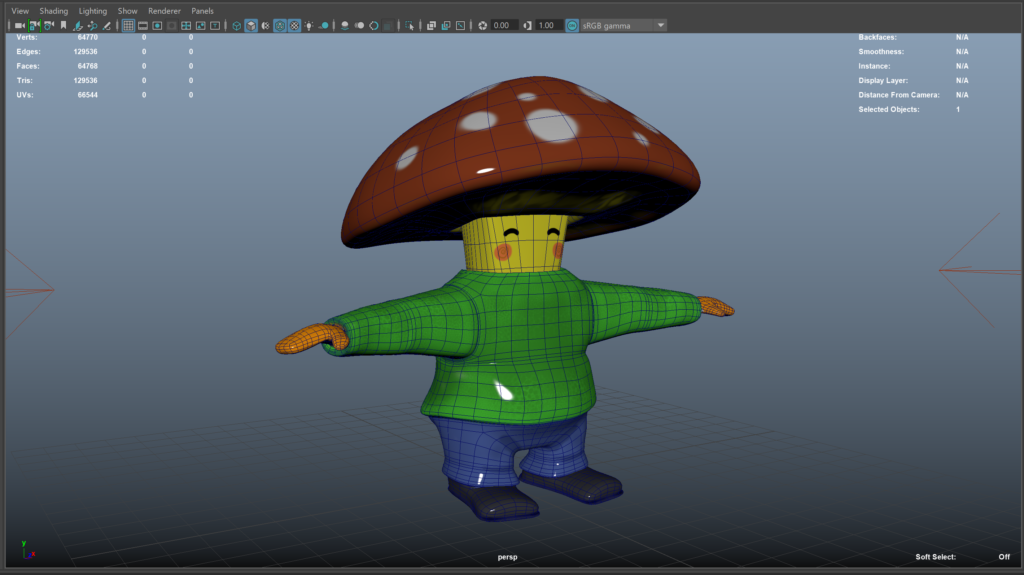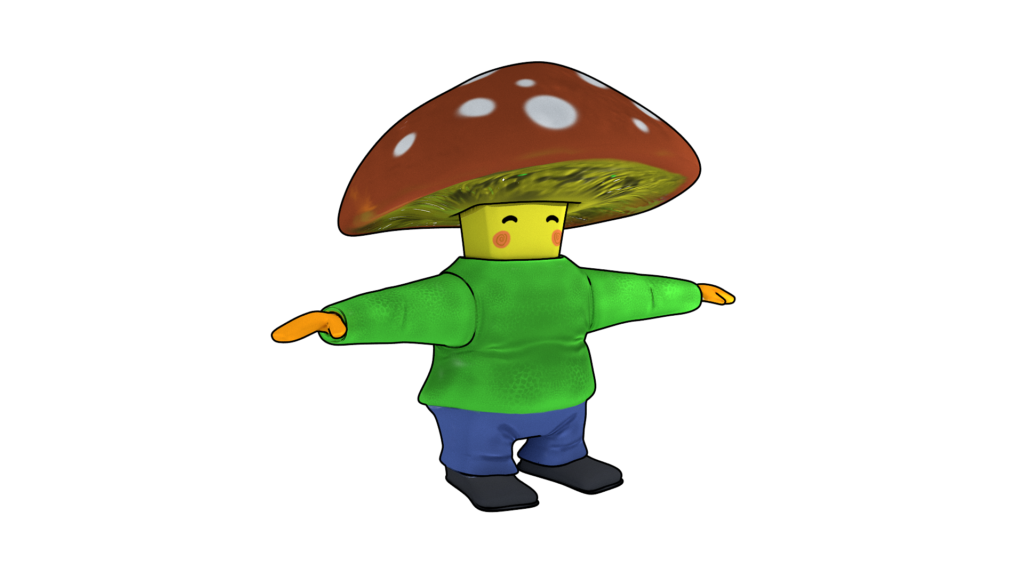 When concept a character is important to undestand that the creative process is not technical, in any moments you can edit , re-design and try other solution to make your character believable. In Character design it is really important, especially on cartoon characters , try and play with proportions of our character. like the image in the bottom.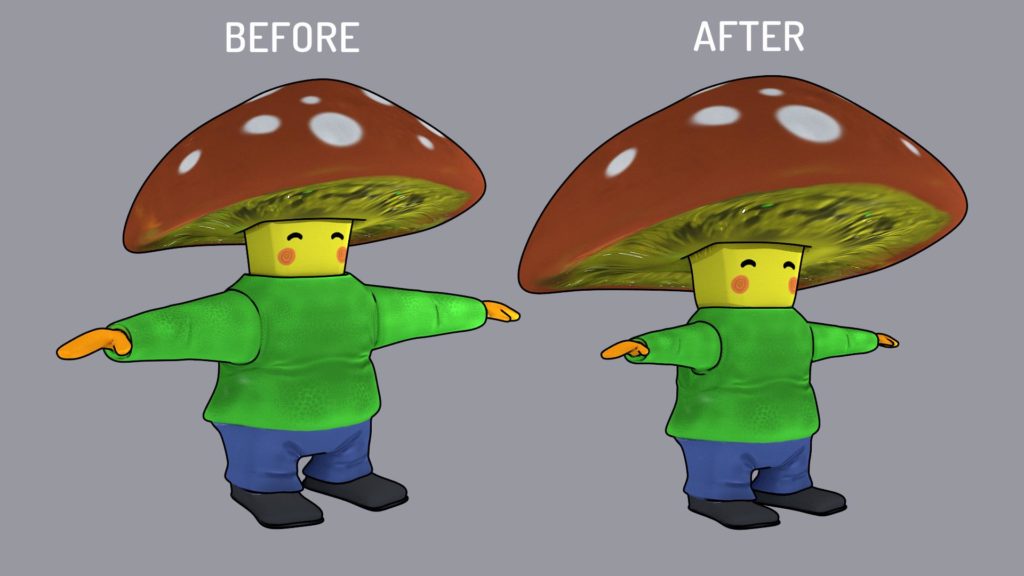 After some edits here you can see a lookdev turntable:
Hope you likes this post, for any suggestion or questions do not esitate to contact me.
Cheers